Custom Motorcycle Seats

At some places, custom means not stock. At Diamond, custom means every single thing about the seat is built for you, based on what you want. Colors, materials & styling are all in your control. No more taking what's in the catalog. Get what you want, the way you want it with a REAL custom seat!

Maximum Comfort

Our custom fit seats are designed to fit you and your motorcycle. We use your height, weight & inseam to develop a recipe for your personalized foam recipe. We then shape that foam while customizing 38 points on the seat for your maximum comfort!

Since 1971

All of our seats are custom-made right here in the USA, and have been for over 50 years. No matter what kind of bike you own, we'll craft a seat that is built for you and your bike. We're confident in our ability to make you the very best seat you'll ever experience.
Don't see your seat?
We are working on additional models.
Call us at (386) 698-4668
We may have something that is not yet on the website for your bike!
Call Us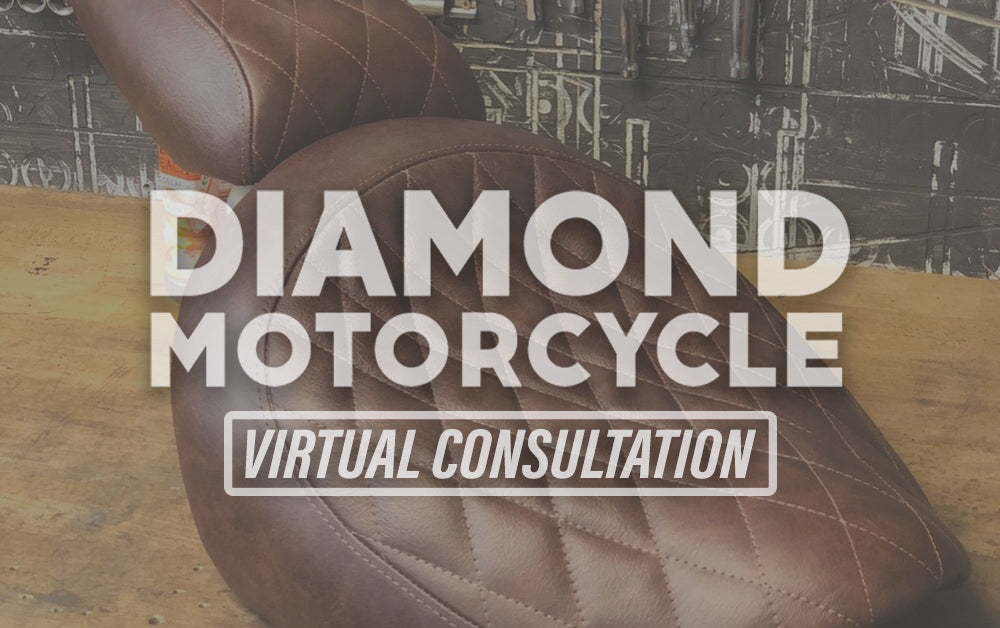 Book a Free Virtual Session with our Master Seat Builder
Sit down virtually with a master builder to discuss what you're looking for in your next seat. We will take the time to gather the necessary info and details to hand-craft a motorcycle seat that is made specifically for you.
Book Free Appointment
Comfort Stories // The Ride
Want our team to reach out?